I've been lazy lately due to the lack of Marry Me, Mary and Secret Garden in my life. I know, Secret Garden has aired two new episodes this weekend but without subs, I cannot appreciate it that much because half the fun is in its dialogue, unlike Marry Me, Mary wherein I can pretty much understand everything from the get-go.
I know this is old news but whatever, I love Ga In. I cannot let this photos not be posted in this side of the Internet. Haha!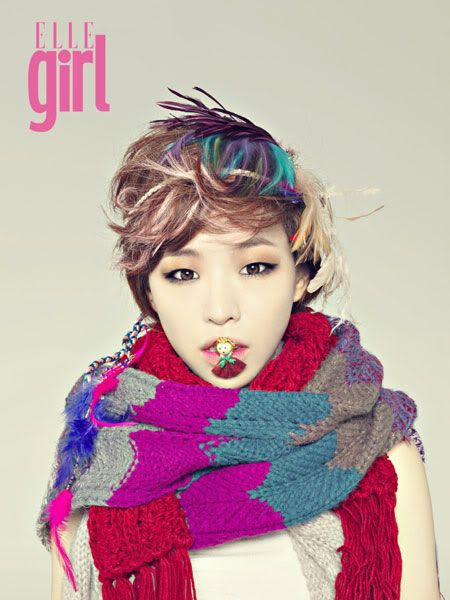 Ga In shows how it's done. <3 Okay, forgive me because I love Son Ga In so much. She's my girl crush! Haha! It doesn't hurt that she's so mighty cute with Jo Kwon. And even without him.
I love this photoshoot, mainly because of the colors. I like how bright and playful the vibe is. That super colorful scarf won me. And how cute is that little girl in Ga In's lips? The photos have a quirkiness in them and I love ittttt.
I would love to see Ga In be cute and all that stuff just to deviate from her SUPER SEXY HOT image. But I like both facets so WHO CARES what she does? :))
More pictures! Actually, just two. Don't ya complain. At least there's more!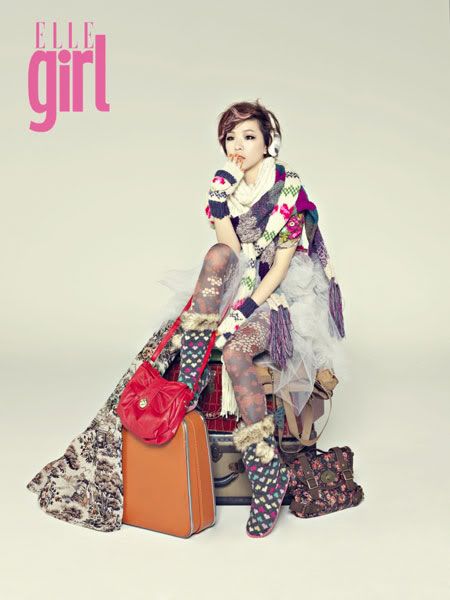 All those layers and colors and patterns. THIS IS TOO CUTE AN OUTFIT!
Show them milky white skin Ga In. THOSE BOOTS! I just want to get all of the clothes and shoes and bags in this photoshoot! Even if there's no winter here in the Philippines, gimme those scarfs!
I love quirky, I'm sorry. :P