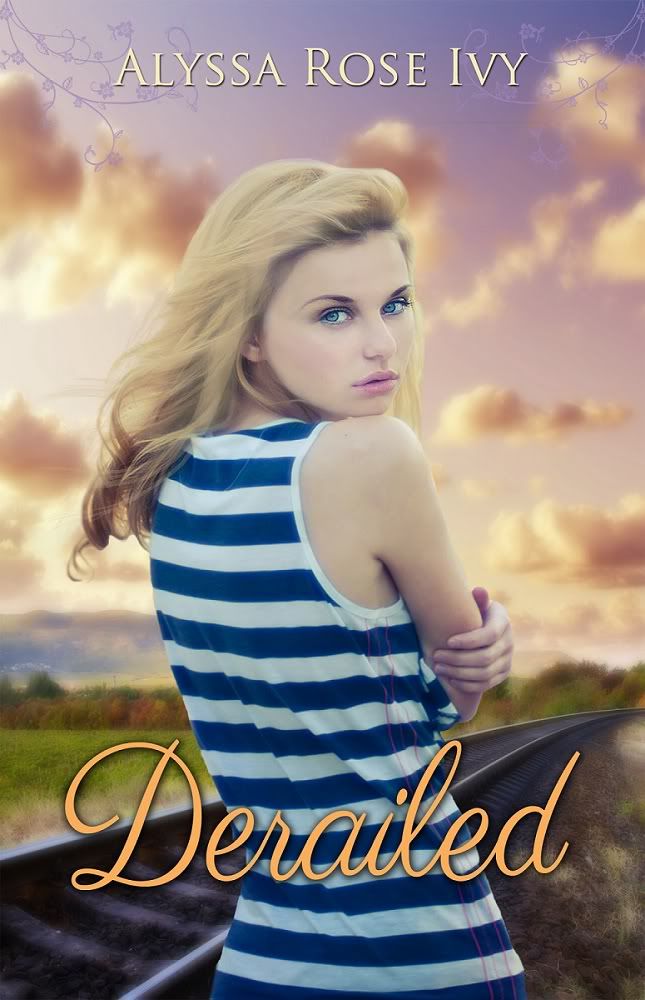 When you're lost, sometimes the only place you can go is home.

Broken over the death of her fiancé, Molly leaves law school to return to her childhood home in North Carolina. Expecting to lay low until she can figure out what else to do with her life, she finds herself in the arms of her high school sweetheart, the boy who represents everything from the past she tried to leave behind.

Looking for an escape, she instead finds a way back to the girl she almost forgot existed and a future she never dreamed possible.
Derailed is a new adult contemporary romance by Alyssa Rose Ivy, which is expected to be released on September 26, 2012. I am so excited! The LOVELY cover was designed by Once Upon a Time Covers. Don't you guys love the cover? The model is so pretty and I love the colors! Cover love!
There's a giveaway! How cool is that? Just click HERE to go to the Rafflecopter form to enter the giveaway. You earn a point when you leave a comment here and another one if you tweet about it. So comment away and tweet away! Good luck!